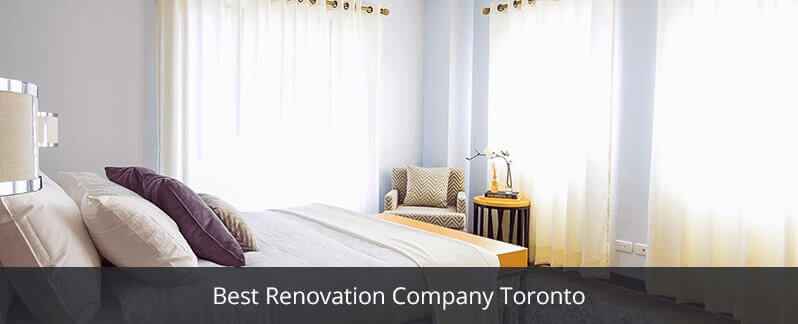 ASASA construction is a leading home renovation company Toronto from past ten years. We deliver the best services in town that facilitate clients in the best way possible. Our professional team puts the client's convenience over theirs. We are a one-stop service provider, where you can have everything that you need under one roof.
Our services contain construction, home addition, repair, replacement and many more. Apart from these, our exceptional renovation and remodelling services have made the best home renovation company Toronto. We are striving for excellence in every sense of the word through our services so that we leave no room for error. In this blog, we will give an insight about all the services that we provide and what are reasons that make us superior to others.

OUR SERVICES:
ASASA Construction ensures that it facilitates its clients in the best way possible. Because of that reason, we provide a vast variety of services which are mentioned below in detail:
DEMOLITION:
Source: Pinterest

Most of the home renovation contractor Toronto don't pay a lot of attention to their demolition service, but ASASA construction knows its importance. That is the reason why our excavation and demolition services are as good as our construction services. We have all the required expertise and equipment to bring down a structure and clear out a site.

Our professionals take extra care while carrying out these jobs to prevent any accidents. We clear out the location beforehand and make sure that there is no one in the domain of the project and after assurance move on. Our team conducts demolition very scientifically gauging all aspects like environmental effects and other hazards like asbestos. ASASA construction considers not only the client's convenience but also the safety of community and surroundings while delivering this service.

NEW CONSTRUCTION:
New construction is the most detailed service of our where we build a house from scratch. This service consists of may phases, and some are given below:
Source: Pinterest

Design Phase:
In this phase, the initial layout of the building is developed considering all the requirements from the client. Initially, the client gives all his demand in detailed, then a feasibility study is done by surveying the site. If there are any technically flawed demands, the clients informed about them. After finalizing everything, a professional architect builds a hand-drawn graph on a paper which is converted into a 3D design model to give a visualization of the final product to the client. After the client examines the 3D model and approves it, we proceed further.
Planning:
After finalizing the design of the building, we move onto the planning phase where we devise ways to approach the project. The planning phase generally consists of the following steps:
Flow charts: In this step, flowcharts are designed to determine a step by step progress of the project. All the steps are organized in a priority sequence to decide the order of tasks. It keeps all the team aware about the way to approach the project.

Task allocation: Multiple tasks are allocated amongst multiple team members so that they are aware of their job description. It saves a lot of hassle and inconvenience during the project and ensures that all deadlines are met.
Resource allocation: In this step, all the resources are distributed amongst the team to keep so that everyone has what they need. This practice usually keeps the workflow going, and there are no pauses during the process.
Implementation:
After allocating a design and plan, the implementation phase comes where the actual construction starts. The construction is carried out sequentially by following the plan to prevent any inconvenience. A supervisor monitors the whole process and assists the team whenever needed.
HOME ADDITION:
ASASA construction is a leading home renovation contractor in Toronto providing best home addition services. In this service, we add any section in a home without disrupting whole structure according to client's requirements. Our professionals don't change the basic design or outlook of the house instead improve it to enhance its value. Home addition consists of many sub-services which are given below:
Source: Pinterest

Customized Addition:
In this service, we gather the client's requirement and carry out the whole addition project accordingly. We also offer a semi-customized addition where only a specific section is targeted, and the rest is kept as it is. Our team is well experienced and skilled to provide all kinds of customized additions perfectly.
Story Addition:
ASASA provides top quality story addition service. Our team builds multiple stories on the house ensuring that the style and feel of it remain intact. We keep the strength and durability of the structure in mind while adding another story to prevent any mishaps.
Room Addition:
We build rooms of all sizes, shapes and styles in our excellent room addition service. Our professional team pays a lot of attention while adding a room in a house without disturbing the original symmetry and design. Be it a bedroom, gym room, sunroom or living room, you name it, and we deliver it.
Bump Out Addition:
Sometimes you need a bit more space added to the house and for that ASASA construction provides topnotch bump out addition. We take special care while adding a bump out so that the overall dimensions of the structure are not affected. Our team make sure that the bump out blends in nicely in the interior and exterior of the house.
Attic and Balcony Addition:
ASASA Construction also provides state of the art attic and balcony addition service. Our professionals have extensive experience in different kinds of attic designs. We incorporate multiple features in the balcony according to client's requirement.
Source: Pinterest

Basement and Garage Addition:
We also add a basement and garage in a house. In basement addition, we can remodel and renovate your basement from scratch according to your desires. We will add the garage in accordance with overall design so that there is a harmony in the outlook of the house.
Patio/Lawn Addition:
ASASA also provides excellent addition service for the exterior of the house. We deliver a perfect patio from pool decks to interlocked sitting areas. Our professional team also has years of experience in developing beautiful lawns for residential purposes.
BATHROOM RENOVATION:
ASASA construction is considered as a top home renovation company Toronto. Our bathroom renovation service is probably the most in-demand service in all our renovation services. It is mainly attributed to our sheer excellence. We cover all aspects of renovation to give a desirable appearance to the bathroom. Our bathroom renovations service includes:
Constructing a separate shower in any style as per client's need.

Installation of vanity, shower screens, bathtubs, toilets.
Installing bathroom flooring of any material.
Electrical, plumbing, carpentry tasks.
Painting and decorative work.
We provide perfection in all the work that we do in our bathroom renovation service. The output that we deliver is in accordance with the client's desire and that is why ASASA construction is the top home renovation contractor Toronto right now.
Source: Pinterest

BASEMENT DESIGN AND FINISH:
ASASA construction is the most reliable home renovation company Toronto. Just like all other services, our basement design and finish service is also topnotch. We can remodel and renovate a basement from scratch and also do the customized renovation. Our professionals develop a design after hearing out all the requirements from the client in detail, and then a plan is devised to be followed during the process. Our team has extensive experience in different types of basement finishing, and some of them are given below:
Man cave: This is a multipurpose room that can be built in sections or open as per client's needs. ASASA construction also builds a customized man cave in different unique styles and themes like sporty, retro, musical etc.

Recreational room: A recreational room is a chilling spot in the basement which is used for public gathering and events. It is usually left open and spacious for accommodation, but ASASA construction can also build sections if clients demand it.
Separate unit: We also deliver a separate unit for basements according to client's requirements. The primary objective while providing this service is to provide an isolated living space in the basement that can be used for multiple purposes. We add various rooms in the unit with bathrooms and kitchen so that it can be used residentially. You can rent it out for earning some extra income or use it a bachelor pad to hang out with friends.
Source: Pinterest

HARDWOOD FLOOR AND LAMINATE:
Apart from other types of flooring, we also provide efficient hardwood floor installation and maintenance. We offer multiple materials for hardwood flooring like maple wood, oak wood, engineered wood. Our professionals have expertise in installation of all such materials. ASASA also delivers lamination for hardwood floors whenever required.
Lamination is usually handy when your hardwood floor gets damaged because you don't have to replace the whole floor. We also provide top quality polishing service for hardwood floors. Our professionals keep the nature of the material in mind and use the appropriate polish to prevent the surface from stains and discoloration.
Source: Pinterest

DECK FENCE & PATIO:
Our deck fence and patio services are also state of the art just like other services. We build outdoor decks and fences with different materials. ASASA Construction provides installation, repair, finishing, painting, polishing services for deck, fences and patio. Our fencing is according to the surroundings so that they blend in the environments. Some of our other services in this regard are given below:
Source: Pinterest

Wood Pool Deck:
We provide the best wood pool deck that is compatible with the outdoors and the wood used is waterproofed and durable to resist all kinds of conditions. We also provide sealing and polishing services for wooden pool decks whenever required.
Above Ground Pool Patio:
Our above ground pool patio is second to none. ASASA construction delivers both freestanding and attached decks for above ground pools. We offer appealing designs for above ground pool patio that completely complements the surroundings as well as the pool itself. ASASA construction has experience in all kinds of materials for high ground pool patio like flagstone, wood, concrete etc.
Deck Around the In-ground Pool:
We also offer durable and attractive decks around in-ground pools. Our professionals thoroughly examine the pool beforehand to get an idea of how to approach the project. We pay high attention to detail and make that there is no imperfection in the deck after completion. If there is any such thing, we make sure to fix it to produce the desirable outcome for the client.
Windows and Doors:
ASASA construction is a leading home renovation company Toronto providing excellent installation and replacement of windows and doors. We cover a vast range of windows and door designs with different sizes, shapes and styles. Our professionals have years of experience in installing and repairing all kinds of residential windows and doors. In doors, we offer service for different materials like wood, steel, PVC etc. There are various types that we deal in like flush door, panel door, sliding door, folding door, shutter door and many others. Likewise, we deliver services for all kinds of windows, but some of the most demanded ones are given below:
Source: Pinterest

Picture Window:
It is the simplest type of window which is usually a square or rectangular glass. It does not open, but sunlight passes through so it is suitable for areas where there is no issue of ventilation like sunrooms.
Slider Window:
Slider windows are moveable windows which have one end fixed and other ends operable or both ends operable so that they can be opened by sliding.
Bay/Bow Window:
Bay or Bow windows are the building type of windows whose structure emerges out from the outside. The difference between the two is in their geometry as bay window bulges out from the outside a bit more than bow window.
Arched Window:
Arched windows are round from the top forming an arch and flat from the bottom. The arched windows may be operable or fixed and give a classy look to a house.
Single Hung Window:
A single hung window has one operable sash and one is fixed so it can only be moved in one direction. It provides less ventilation due to limited movement.
Double Hung Window:
A double hung window has two operable sashes that allow up and down movement of the window. It provides more ventilation due to two-way movement.
Before hiring any contractor read 10 Important Questions to Ask Your Contractor Before Hiring