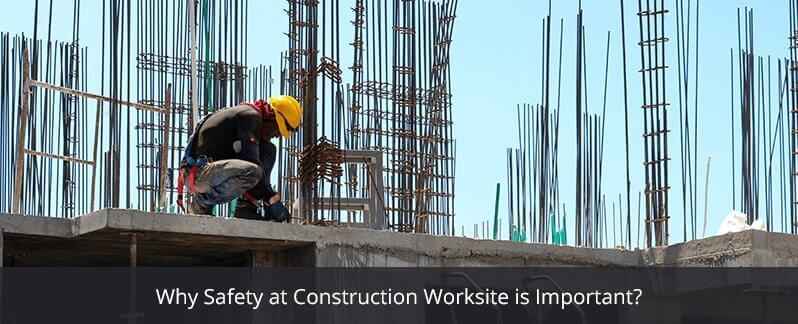 Why Safety at Construction Worksite is Important?
The construction industry is known to be one of the most dangerous working environments. The employees are the risk of health threats while performing life-threatening tasks that sometimes do not end up well. An accident on the construction site can result in a wide range of issues ranging from minor injuries to even death. The damage can turn greater if the accidents happen at a public place lifelong physical impairment or some victims amongst pedestrians or any motorcycle drivers. That is why having tight security at the worksite is a must by any commercial renovation contractors in Toronto.
Working at bug heights poses a more significant threat. In many scenarios, employees work on roofs with minimal security, which can lead to a fall. Workers are not safe on the ground; either falling objects can hit them. Heavy machinery such as cranes or excavators also poses a significant threat to workers and pedestrians. Inadequate knowledge on how to handle specific tools can also lead to a severe injury. That is why safety is essential on construction sites, and having each worker on the site adequately trained and equipped with modern safety equipment is of utmost importance.
Accidents Minimize Profits
Your family wants to see you safely home at the end of each day. Accidents can lead you to lie in the hospital for days. This time you won't be able to earn any money or only paid a small part of your salary. It can lead to your family being in days of trauma. It can also develop into permanent disability. A severe injury may put an end to your construction career. Accidents result in increased insurance premiums, which increases the cost of the businesses hence minimizing your profits.
Source: Pinterest

If you are looking for top-notch Commercial Renovation Services in Toronto. we got you covered. We are bringing you the most exclusive designs at your ease.
Impacts Productivity
Most clients prefer contractors who pay significant attention to the safety of their workers. Most of the clients urge to see the contractor's safety standards, and a contractor with a poor safety record will not be getting any projects. There are Commercial Renovation loans in Toronto that help you cover the accidents, but still, they will add to the cost of the project.

Accidents mean that an essential piece of construction equipment is damaged, which will profoundly impact the progress of your business. If the person getting injured is a core person such as a crane operator or someone who got primary skills might be hard to replace. Their loss might slow down on the productivity of the project, causing the crews to be less productive, even standing idle while a replacement is found.
Wage Delays
In many cases, the person's wages are paid while they are recovering from the injury while they are off work. This cost will also add up to the total project cost. Repairing and replacing materials cost money, which again adds up to the total cost. Delays result in additional fees and could result in the client imposing fines on the contractor.
Source: Pinterest

Penalties and Fines
If you don't have any safety standards in check, then you are likely to be breaking the law. It means that your business may be given a penalty, sued, or even banned permanently from working in the market, depending on the severity of the issue. Top commercial construction companies in Toronto have suffered heavy losses in sort of fines for negligence in the safety of the site workers. If the authority finds out that the construction site has not met the health and safety regulations, they have the power to take action against you and your business. If a worker feels they have not received the proper safety and health training, they can let the authorities know, and they will thoroughly investigate the issue. You might even pay compensation if the worker gets injured at the worksite.
Types of Accidents at the Workplace
Heavy Lifting
Most of the accidents at a worksite occur while the employee is lifting or moving something substantial. Backhand muscle injuries are among the most common problems caused by manual work activities. Strains and sprains can also result from this type of job. Jobs in which heavy lifting is required employers advise the applicants to only apply. If they are capable of moving a certain eight on a regular basis. Some jobs might require you to use safety equipment such as lifting belts or other tools.
Source: Pinterest

Are you looking for commercial renovation near you? ASASA Construction is the one for you. Bringing sleek commercial renovations in Toronto.
Electrical
Electrical accidents are generally common in workplaces. Where employees routinely work on electrical issues or perform work. Where a high amount of electricity is involved. Electrical injuries can range from shock to burns and major shocks that can be life-threatening. Safety warnings for workers working in close contact with electricity are essential.
Source: Pinterest
Chemical
It is not very common as another type of work incidents. Chemicals can cause burns, explosions, and serious health injuries in workplaces. Where chemical use is common Employees who work in close contact with the chemical. They should take the precautionary measures were required to protect their skin and prevent chemical inhalation, when applicable. Some jobs instruct employees to wear gloves and protective clothing to avoid skin contact with chemicals.
Source: Pinterest

Accidents are often life-changing. They occur when you least expect them. We have completed some of the dangerous tasks in a professional and safe way. Safety has always been our top priority. If you follow proper safety protocol, you can finish projects without experiencing an accident. Safety is not just about following the rules but also understanding why working in certain ways can be dangerous. Good safety is when people are aware of unsafe actions. A skilled and trained workforce will help you achieve high safety standards. Good safety comes from strong leadership. Do not neglect the safety standards as you might have to pay a hefty price in the later run. Make sure to add safety to your Commercial building renovation checklist for the best outcomes.
Here we want to share 10 Important Questions to Ask Your Contractor Before Hiring.