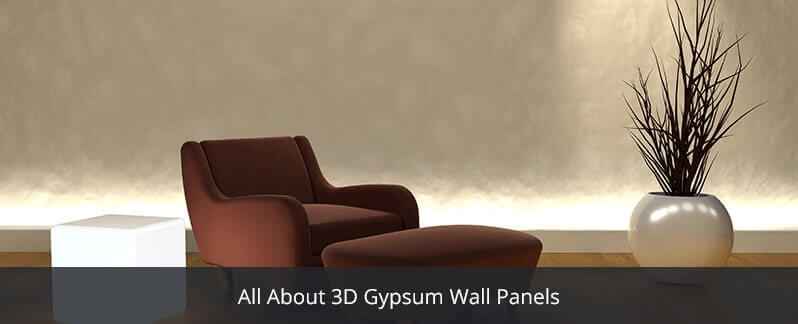 3D decorative wall panels always play a vital role in the style of an apartment, office, restaurant, or any other object. 3d Wall decorative panels create a new level of wall decoration in the modern interior design. We are known commercial and residential renovation contractors in Toronto. Any panel design by ASASA Construction is exclusive and patented. So you have the opportunity to make your house space unique buying and to use our high-quality gypsum 3d wall panel.
The price of the property will be much higher with 3d decorative wall art than the owner invested in it. The use of modern 3d wall panels impressively changes the feeling of space in the room and creates a new sight on the interior design of your bathroom, bedroom, and kitchen. A feature of the 3d plaster wall panels is that they have a classic white. It means that they can be painted in any color. Gypsum 3D panels can also complement impressive lighting, thanks to which they become more visible and vivid. With a variety of features, you can turn your home and restaurant renovation in Aurora into a comfortable and sleek experience.
What is Gypsum?
Gypsum is a soft sulfate mineral that comprises of Calcium sulfate dihydrate (CaSO4:2H20). It is much used as a fertilized, in mold, in sculptures, and as plaster material. Gypsum is a chalk-like material and is very light in weight and is available in crystalline form in nature.
In the coming years, the construction sector has witnessed several new trends, technological advancements, and innovations across the applications, all aimed at making construction faster and delivering high performance. Gypsum, although an older material than the sand plaster and cement, has rarely been used extensively in the construction industry. Nowadays, Gypsum has proved to be a miraculous material aiding interior construction due to its properties.
What is the Plaster of Paris?
It is produced by pulverizing the Gypsum (calcium sulfate hemihydrate CaSO4 0.5H2O), which is heated to a temperature of 150-degree centigrade.
Plaster of Paris (POP) becomes a natural Gypsum (dihydrate) again with the usage of water, causing the resultant material to get hard. This material can also be used to build molds for casting and in construction.
We provide sleek dental office remodeling in Oakville. Our designs are the top class that is sure to match your aesthetics.
What is Gypsum Plaster?
When the dry plaster of Paris powder is mixed with water, it gets hard. This material, which can be applied over concrete, brick, or block surface to build a smooth surface, is known as gypsum plaster.
Earlier, a 6 mm coat of gypsum plaster is usually applied on the top of the cement plaster to give it a smooth finish to it before you paint it. It is a two-stage process and involves various elements like sand, cement, and water, which is mixed onsite. This process is replaced by a direct application of a single coat of gypsum plaster. In gypsum plaster, the readymade POP powder is mixed with water and applied directly to the wall.
Source: Pinterest
Gypsum Plaster can be applied directly to any brick, solid or hollow blocks, AAC blocks, and plasterboards. Gypsum plaster has excellent insulation properties, fire-resistant, and impact resistant. During the construction, it can save you a lot of time and has a superior finish. These properties have drawn the attention of real estate builders and contractors towards choosing gypsum plaster over traditional cement plaster.
What Is Drywall?
Drywall is the latest building material that is available in large panels (typically 4' by 8') having a gypsum core placed between two heavy paper faces. These paper faces are usually made from recycled paper. One face is smooth and is called the surfacing face, and the other is more of a kraft paper called a backing look. It replaced the older and more labor-intensive interior finishing methods involving lath and plaster. Drywall became popular after WWII as faster and economical methods of home construction were being developed
Drywall is now the de-facto standard of the interior wall surfacing utilized in new home construction and current home repair and renovation.
Source: Pinterest
The name "drywall "derived from the fact that it is "dry" versus "wet" like plaster. Several familiar names know it; some proprietary, just like facial tissue, is commonly called Kleenex. Some familiar names of this product include:
Drywall
Sheetrock®
Gyp board
Gypsum board
Plasterboard
Wallboard
Advantages of Gypsum Board
Gypsum board panels installed on ceilings and walls can have several notable benefits:
Versatility
Various components designs of architectural requirements can easily be achieved with the gypsum board.
Due to primary qualities such as availability, performance, ease of application, ease of repair, and adaptability in all types of decoration, gypsum boards are incomparable to any other surfacing products.
Installation
One significant advantage of drywall is that it is easier and faster to install than traditional plaster. Traditional plaster needs a skilled plasterer to apply three coats of plaster over a framework of lath strips. Do-it-yourselfers, can install drywall on their own and search a local professional to complete the finishing and taping. Do not attempt to do this task on your own unless you have enough experience.
A disadvantage of the drywall is the weight. A standard 4x8 sheet of 1/2-inch drywall weighs more than 50 lbs. It means that you require a partner to help you to move and install it, or you may not have to pay to have it delivered and use a machine known as a drywall jack to install the ceiling panels if you are working on the ceiling. There is another disadvantage to drywall that it is not as flexible as the plaster of Paris, so drywalling curved surfaces is hard and might not achieve the required results.
Durability
Drywall is more stable than the plaster of Paris, but it is not as durable. Drywall is thinner and has joints –whereas plaster does not -- making it more prone to dents and holes, but drywall is more natural to repair. Use a joint compound or drywall patch to fill in the dents. High-quality walls constructed with gypsum boards are recognized as drywall. They can also be used in ceilings, and they have exceptional dimensional durability and stability. These 3d gypsum wall panels can be comfortably decorated and refinished.
Source: Pinterest
Another benefit of the drywall is that it is fire-resistant because it is produced by a mineral called Gypsum. Plaster is also fire-resistant, making both options better than other construction materials.
Appearance
There are a couple of disadvantages to drywall when it comes to appearance. If your finisher does not tape them properly, the joints between sheets might be visible. It is why it is so essential to hire a professional finisher.
Also, drywall cannot give a handcrafted look. While this probably does not concern most homeowners, it will matter if you are restoring a home from the early 1900s and want that authentic appeal.
Fire Resistance
For many facilities, hazardous materials are being used on an everyday basis for a variety of different work processes. This kind of fire hazard has to be taken into account when designing your building and figuring out what type of material will be used inside your building. Gypsum Board provides excellent resistance to fire.
Sound Dampening
Same as its ability to help resist fire, the gypsum board does a fantastic job dampening outside sound as well. When looking at the new structure, it is best advised to have a solid understanding of what kind of work is going to go on inside the building and outside it.
Source: Pinterest
If a company is constructing a conference room right next to the manufacturing facility, they better make sure the wall panels are going to be able to absorb most of the sound that is coming from outside. Otherwise, those are not going to be some productive meetings.
It is where gypsum panels can help you out. With our standard Gypsum or gypsum panel with a polystyrene core, satisfy sound dampening needs for all but the heaviest of production facilities. Although Gypsum does a fantastic job of blocking sound transmission on its own, various board types can be included in the gypsum or gypsum sandwich panel to enhance the panel's overall STC rating.
Economy

They are readily available in different sizes & are easy to apply either on the ceiling or the wall.
It is an economical wall surfacing & ceiling covering material that provides a fire-resistant interior finish.
Installation or labor cost for the whole building system is comparatively lower, which makes this system more suitable.
Disadvantages of Gypsum Board
Maintaining temperature for both the mechanical & adhesive application of the gypsum board is a bit of hassle.
It is not mandatory; however, always read the manufacturer manual for maintaining temperature during joint treatment, texturing & decoration.
Always maintain adequate ventilation during installation and curing period in the working area.
Where exposure to moisture is continuous or extreme, never use gypsum board in that area.
Exposing the gypsum board at high temperatures for extended periods is high.
Types of Gypsum Board
The manufacturers of gypsum boards offer a massive range of gypsum board products for specific applications. These boards can also be used for the surface layer of ceilings or interior walls, a base for plastic, ceramic and metal tile, exterior sheathing and soffits, elevator and other shaft enclosures, area separation firewalls between the rooms, and the fire-resistant layer over structural components.
Source: Pinterest
Regular and Type X Gypsum Board
You will find a various variety of gypsum board thicknesses, and everyone is used for specific purposes:
Gypsum Board on Horizontal Wall
A cheap gypsum board used as a base in a multilayer application for improving sound control, used to cover existing ceilings and walls in remodeling and for curved surfaces. Usually, a gypsum ceiling board is an ideal option for the home décor.
Gypsum board is principally applied in a double-layer system over the wood framing and as a face layer in the remodeling projects.
They are generally used as a single layer ceiling and wall material in residential work and double-layer systems for more magnificent sound and fire ratings.
It is used in quality single-layer and double-layer wall systems. A more exceptional gypsum board thickness gives added fire resistance, improved rigidity, and impacts the strength.
3/4 inch & 1 inch (1.905 cm & 2.54 cm)
They are widely used in the interior decor as a gypsum board partition, shaft wall, stairwell, chase away, corridor ceiling, and area separation firewall. In some interior partitions, special-edged panels are utilized.
Apply Gypsum Board on Vertical Face
Standard sizes for gypsum boards are 121.92cm (48-inches) wide and 8, 10, 12, or 14 feet long. The 121.92cm (48-inch) width is highly compatible with standard framing ways in which joists or studs are spaced at about 16 inches and 24 inches(60.96cm). Customized gypsum boards are readily available with their manufacturers.
Types of Gypsum Board Based on Edges
Edges available are rounded, tapered, beveled, square-edged, and tongue & groove (V-edge). The square and tapered-edged boards are the most common and readily available in the market. Beveled and round-edge boards can be produced on demand.
Regular/Standard Gypsum Board
It is covered with ivory cardboard on the facing side, grey cardboard on its backside, and blue color tape on its edges. This gypsum wall is also used as a covering material for ceilings, walls, and partition walls. This kind of gypsum board is ideal for false gypsum ceilings.
Fire Resistance Gypsum Board
It is covered with pink cardboard on its face side, grey or pink cardboard on the backside, and red color tape on its edges. It is used as a coating material for the interior walls. Gypsum ceilings are employed in residential and commercial spaces that need specific fire-rated assemblies. These are ideal for ceiling and drywall, where fire protection is a priority.
Source: Pinterest
Moisture-Resistant Gypsum Board

It is covered with green cardboard on its ace side, grey cardboard on its backside, and green color tape on its edges.
It is widely used as a covering material for the interior walls.
Gypsum ceilings have residential and commercial applications that need specific moisture or water-rated assemblies.
It is ideal for ceilings and drywall partitions and is used as a base for the tiles installation in wet areas like kitchens, bathrooms, and external soffits in sheltered positions.
Fire and Moisture-Resistant Gypsum Board
It is covered with green cardboard on its face and the backside and black tape on its edges.
It is widely used as a covering material for the interior walls and ceilings of the residential and commercial buildings that require specific moisture or fire-rated assemblies.
Gypsum board is generally used as a drywall partition and for the protection of structural steel components.
Abuse-Resistant Gypsum Panels
It offers higher resistance to surface indentation, abrasion, and penetration than standard gypsum panels.
Exterior Gypsum Soffit Board
This gypsum board is designed for exterior applications. So it is used on the undersides of the eaves, carports, canopies, and other residential and commercial exterior spaces with indirect exposure to weather.
Soffit board is widely available in 1/2 or 5/8 inch thicknesses, having both regular and Type X core.
Foil-Backed Gypsum Board
It has aluminum foil laminated to the back surface of a regular gypsum board or other gypsum panel products. Foil-backed panels serve as vapor barriers.
Gypsum Liner Board
It works as a liner panel in shaft walls, chase ways, stairways area-separation firewalls, and corridor ceilings.
It has a unique fire-resistant core encased in a moisture-resistant paper.
Liner board is available in ¾ or 1-inch thicknesses, widths of 24 or 48 inches, and with square edges and in eased corners.
Gypsum liner board is also available in fiberglass mat facing, which increases its weather and mold resistance.
Gypsum Sheathing
It is highly used as a protective fire-resistant membrane under the exterior wall-surfacing materials such as masonry veneer, wood siding, concrete, and shingles.
It also protects the passage of wind and water and adds structural rigidity to the framing system. The non-combustible core is covered with water-repellent paper. Also, it might even have a water-resistant base.
Gypsum sheathing is widely available in 2 feet and 4 feet widths and ½ -inch and 5/8 -inch thickness.
It is also available in Type X core and glass mat facing.
This product is highly weather and mold-resistant than paper-faced gypsum sheathing. It is widely used as a substrate for the Exterior Insulating Finishing Systems.
Source: Pinterest
Impact-Resistant Gypsum Panels
They offer more excellent resistance to the impact of solid objects from high traffic and vandalism than standard gypsum panels.
Sag-Resistant Board
It is a ceiling panel that offers more excellent resistance to sagging than regular gypsum products used for ceilings where framing is usually spaced at 24 inches.
Source: Pinterest
Type C or Proprietary Type-X Gypsum Board
It is available in ½ inch and 5/8 inch thicknesses. So these boards are required in some fire-rated assemblies. Additional additives give this product enhanced fire resistance.
Type C Water-Resistant Gypsum Board

It consists of a water-resistant gypsum core and water-repellent paper. It works as a base for a or ceramic wall tile or plastic finish panels in dry spaces. However, this product is available in a regular or Type X core and ½ inch and 5/8 inch thicknesses
Tips Before Using Gypsum Board
Make sure you assign an expert technician to install the gypsum board, for there are a lot of people who cannot deal with the installation of gypsum materials or use the right molds. Therefore, you will avoid extreme consequences and the possibility of cracks or collapses that might occur to the gypsum board.
You must find the durability of the gypsum board before you install it, as it can not bear large weights, and it does not resist rain and water. It is also affected by the friction with solid objects, so be very careful when installing it at the corners.

Cost
Finally, the gypsum board is a very cost-effective option for practically any wall application. This is because Gypsum is widespread, occurring mineral and is being used in construction for centuries. To create a gypsum board, all that is required is the mineral gypsum, water, and some additives. Then, it is applied to a board and hardens. Since the ingredients to make the gypsum board is so readily available, and the overall gypsum manufacturing process is relatively simple, the total cost of the product is meager. Similar to 3d wall panels, Gypsum has high durability, upkeep costs are inadequate, making maintenance easy.
Overall, Gypsum provides a wide range of benefits as a wall panel type. It offers excellent convenience and versatility at an incredibly low price. At ASASA Construction, we use gypsum wall panels on the majority of the internal wall panels. The reliability of our gypsum board, paired with or vinyl overlay, ensures that our modular structure can hold up in the roughest of production environments. Although we would not say that Gypsum is the perfect material for all the internal walls (e.g., FRP panels for bathrooms), it is our go-to material for creating a dependable interior modular building that solves our customer's space requirements at a low cost.
Gypsum offers a wide range of designs and is an economical way to turn your home into traditional luxury accommodation. Gypsum is a unique building material that is sure to give your house a look you desire.
If you are thinking of commercial renovation, ASASA construction got your back and bringing you the most exclusive designs of all times.
For more read: 3D Wallpanels and Their Materials