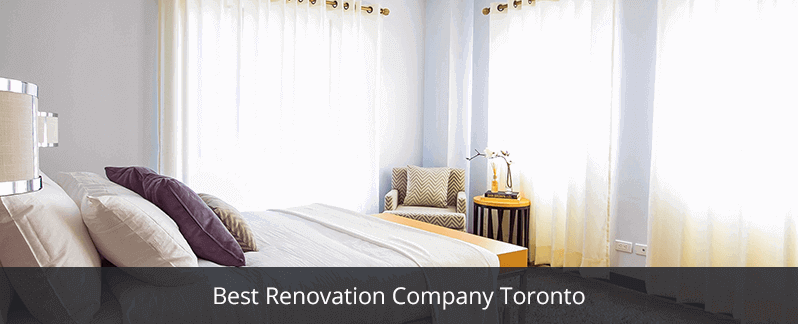 11 Home Renovation Tips for a Dream House
We all get amazed by the high style, the mesmerizing interior designs, and the breathtaking locations of residences all around the world, featured in magazines and TV shows. Even when realizing that we are far from affording such a dream home renovation tips, we often secretly dream of how life could have been living in a place like that. That is why they are called dream homes, says commercial renovation contractor in Toronto.
But here is a little secret about this entire luxurious splendor regardless of their design style, location, or architecture, all dream homes display a few standard features. You can find a way to introduce some of those features and enjoy the experience of living in this kind of house. According to custom millwork companies in Toronto, If you cannot have it all, who says you can not have at least a taste of it?

Here we will show some of the most common features found in all dream homes:
Wide-open spaces and high ceilings
Source: Pinterest

Most luxurious homes feature open-plan living spaces, where the division in distinct zones is achieved not through partition walls but smart design solutions, such as colors, materials, flooring, even textile. Intermediate floors, Mezzanines, and open lofts are also usual architectural components, where the general ceiling/floor separation is intriguingly avoided. It results in airy open spaces with high ceilings and plenty of light.

ASASA Construction offers sleek custom millwork cabinets and designs. We got all that you need for your dream house.

Lots of Storage/Closet Space
Source: Pinterest

Under-cabinet storage, overhead storage, kitchen storage, garage storage, bedroom storage. You name it; you will want it. Even if you do not have a ton of things to store, having ample storage space throughout your home can come to rescue and can also help to declutter your home.

We also do not have to tell you how vital your closet space is. It lets you keep that outfit from four years ago, which you swear you will wear again someday without having to throw out or move out a lesser-cared-for outfit.

We got all the commercial and architectural millwork supplies that you require—providing the most sleekest renovations in Toronto.

Single Level
Source: Pinterest

If you are in the market for a two-story house, you might want to read this tidbit very carefully. Single-level homes are at hype these days, making an astonishing comeback from the mid-1900s. That is because they are just all-around easier.

Single-story houses are more comfortable to repair and care for, negating the requirement for tall ladders for gutter and roof cleaning, house painting, and other general maintenance shores. They

They are also less cheap to care for because your air conditioning unit does not have to work twice as hard heating and cooling two levels.

They are also great for people who do not like to, or just can not, go up and down the stairs a few times a day. You might think the stairs are a good exercise for now, but what about 40 years later after you retire.

Single-story homes are more comfortable to live in and care for, and, in many instances, they are cheaper to buy than their double-story counterparts.

Low-Maintenance Landscaping
Source: Pinterest

Landscaping can have a seriously positive effect on the value of your property, shine your day, and make your home seem more welcoming. So why does not everybody have a ton of landscape around the house? Because it can be hard to deal with, the last thing you want to do on your weekend is to maintain your landscape, mow the lawn, and trim trees.

Skip the weed-pulling by putting weed-resistant covering underneath your landscape beds, put the shears away by choosing for trees and shrubs with minimal shedding, and skip the mowers by using artificial turf instead of grass.

Garage
Source: Pinterest

If you are living in a colder climate, a garage will avert you from having to scrape ice off your windshield every morning. If you are living in a tropical environment, it will prevent your car from suffering from sun damage. If you live in the middle, it will be adding value to your home and life. From extra sitting space to an additional storage room, a garage can be used as many different things these days. It can be just a place to park the cars you own or a workshop. Whatever way you use it, it will be beneficial.

Outdoor Living Area
Source: Pinterest

From a beautiful huge deck to some DIY outdoor patio lighting, building a perfect outdoor living space can help to shape your home in a new direction. Outdoor living areas are perfect for summertime, fall fire pits, barbecues, and much more. Just by adding (and staining) a deck, equipping it with some outdoor furniture, some lighting features, and a few plants to compliment everything, you can soon have the backyard you have been dreaming about.

Open-plan spacing
Source: Pinterest

It is more than just about lighting, though. It also carries many essential functional purposes. For example, families can keep a closer eye on their kids and what naughtiness they might or might not get up to. This concept of the smart use of space also applies to the kitchen.

Enough Bench Space
Source: Pinterest

You can never have sufficient bench space in your kitchen. Whether it is a breakfast bar for serving food or additional prep space for cooking, ample kitchen counters add tremendous value; a feature you will see in all Rawson homes.

Separate Pantry
Source: Pinterest

Ask any chef, and they will say that a pantry is a kitchen must-have in your home. Not only does it help you to display all your dry foods without having to open many cabinets, but it is also an exceedingly efficient usage of space.

Kitchen Islands
Source: Pinterest

You might feel like a kitchen island is just for the homeowners trying to look fancy, but it is also a functional element of your kitchens. An island can give you more cabinets, breakfast bar seating, and provide additional counter space. It also offers the opportunity to showcase the kitchen design like two-tone cabinets or a stone waterfall feature with the benchtop.

Abundant Natural Light
Source: Pinterest

Yes, it is true. Natural light fights with the wintertime blues, can get you going for the summertime, and just makes your home more welcoming for the guests. It can also let your home to appear much more significant and save you considerable money in the process.

If you have a southern-facing home, you can receive more hours of natural sunlight than if you are facing any other direction. Since sunlight naturally impacts moods, it can whisk away the winter blues and get your day started positively and freshly.

The focus has shifted. In the past, the focus was on compartmentalized homes with boxed-in rooms, limited use of space and lighting, and less of a focus on the value and use of outdoor space, particularly for entertainment purposes.

Today, the focus is on open-plan homes that maximize the use of space to the broadest possible degree. It extends to the clever use of space in the kitchen, bedrooms, and storage. It also means making the extra effort with the outdoor space such as patios and entertainment features. Today, the focal point has also shifted toward a more minimalist approach towards landscaping. Restaurant renovation in Aurora has also been focusing on some minimal approach to attract more clients.

Let us share with you Why Safety at Construction Worksite is Important?