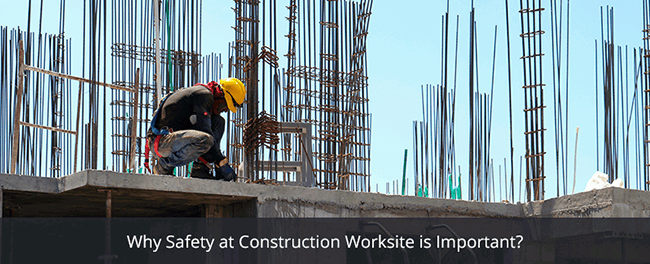 Top 10 Safety Tips for Commercial Renovation Contractors
Today we will share the top 10 safety tips with commercial renovation contractors so that they can ensure their workers' safety on the job sight. In Canada, almost 24000 workers get injured on the construction site due to unsafe work practices in the last three years. Out of these, nearly 1800 people got permanently disabled, and 25 people lost their lives. These statistics are shocking, and they focus on the implementation of safe work practices on the worksite. It's the construction project manager or the site manager's duty to ensure that the right safety protocol is being followed by commercial renovation services in Toronto and protect the work site from permanent damages. Here we bring you some ways you can implement to make yourself and the people around you safe.
Provide Adequate Training
Workers' training is the core element that assures the safety of the workers in all industries. Many project managers assume that their workers are aware of the safety procedures for working on a site. If you fail to provide training to workers is the primary reason for a rise in the cases of worksite injuries and fatalities in construction sites.
Develop a safe and effective training plan

Develop in a simple training plan for your workers. It is advised to have more than one category.

Safety training for the new equipment

Training for new workers
Training refreshing courses for your existing workers
Safety training updates for all your employees
Your training plan should focus on the most common issues, safety incidents, and risks that you have noted in a specific worksite. The training plan should be practical yet straightforward.
Using Adequate Safety Signs
The commercial builders should use all the mandatory safety signs at the work sites. It is not possible to place flags in every area of the construction sites, and some areas are more prone to accidents and life-threatening risks. The site managers use signs to forbid people from visiting that place.
Source: Pinterest

Instant First aid Facility
It is another critical safety consideration to be kept in mind, including the construction sites. As the accidents happen when least expected, have your first aid team ready at all times and also include some professionals who are capable of handling emergencies on the spot.
Exclusive Guides for the Heavy Loads
You may have visited a lot of work sites with a lot of noise pollution, which sometimes makes it impossible for a person to hear you even if he is standing beside you. The commercial renovation contractors in Toronto use exclusive guides to train their workers on how to handle specific machinery that carries a heavy load. It protects you from any kind of fatal injuries.
Source: Pinterest

Equip your Workers with Personal Protective Equipment
Top commercial construction companies in Toronto make sure that all the construction workers should be equipped with proper protective equipment and clothing. If you are yourself a worker and don't have the right gear, you have the right to demand one from your site manager, and in failing to do so, he can face a lawsuit. Here are some personal equipment required for construction sites
Minimum requirements for Construction Sites

Equip the workers with a helmet at all times on the construction sites.

Equip workers with safety goggles.
Safety/high-visibility vests should be provided and worn to make workers more prominent.
Wear protective gloves to protect you against cuts.
Proper clothing is must for worker protection outdoors and indoors.
Anti-slip footwear is also a necessary tool.
Additional requirements
Wear hearing protection near any tool, machine or equipment that makes loud noises

Respiratory protection is required to protect against dust and other air pollutants
Face shields are must for welding operations and other debris/spark making operations.
Safety harnesses must be utilized as a safety procedure to evade the falls.
Quality and comfortable personal protective equipment and gear must be provided to the site workers. The material should be adequately stored after usage and maintained on an everyday basis.
Promote and Enforce Good Practices
In every working environment enforcing and promoting excellent safety, practices ensure the safety of everyone involved at the worksite. Make sure that the top management, including the project manager, pays particular emphasis on enforcing rules and observing the safety protocols and by promoting a positive attitude.
Source: Pinterest

Let the Workers be a Part of Safety Program
You should encourage your workforce to be part of the then construction safety program. Workers can also contribute by giving ideas on how safety should be improved. Encourages labor to report safety concerns and risks to supervisors immediately to their project manager. You can avoid accidents if the safety concerns get notified on time.
Don't Be Complacent
Construction brings new safety challenges every day. You must be vigilant and sharp and maintain safety at all times. Moving obstacles once the work gets completed minimizes the chances of worker tripping over and can significantly reduce the injuries caused. If you got broken fences to get them fixed before any of your workers gets injured, and you have to pay the cost hence adding to the already high Commercial Renovation Cost in Toronto.
Extreme Environmental Conditions
Let the workers know the right time to work and when to stop working due to environmental hazards. Extreme weather conditions can lead to safety risks at the construction site. You should give clear instructions to the workers in case of an emergency hazard at the construction site.
Source: Google

Minimizing and Managing Risks
It's hard to reduce the accidents at the constriction site due to the nature of the work. Enforcing good practices can assure that there are minimal chances of safety issues. It always the best decision to minimize and manage your potential risks at the construction sites. This can be achieved by regularly conducting safety audits and having competent safety protocols and