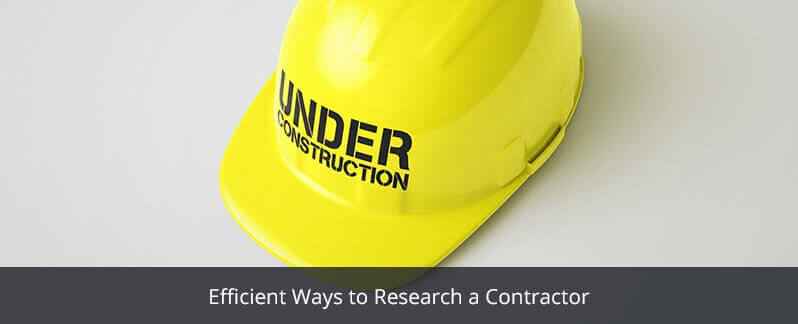 Bathroom remodeling is one of the most famous home renovation projects amongst homeowners all around the country. It is an amazing way to improve the quality and value of your home. If you are planning to upgrade or renovate your bath area shortly. It is a good idea to learn all about the techniques and how to get the best possible out outcome for the investment.
Source: google

Perhaps the most vital decision you will take will protect the quality of your bathroom remodeling on the company you decide to work with. Contractors are cheap—and unfortunately, a surprisingly high number of them are unqualified, inexperienced, or even fraudulent. Avoiding a wrong contractor is not hard—and involves extensive research, several consultations, and thorough judgment of your options. In this article, our professional team of contractors at ASASA Construction shares some interesting tips on finding the best bathroom contractor in Toronto. These tips will help you to find a suitable bathroom remodeling contractor in GTA who will surely outpace your expectations.

1. Surf the Web: Find Companies through Internet
With the fast advancement of technology and digitization, most genuine bathroom remodelers have a robust online presence. With this, you can search professional bathroom remodelers by simply browsing Google for bathroom remodeling costs in Mississauga. Apart from checking the business profile or official company website, do not forget to ask the client for feedback online. You must ask for the registration and license of the company, as well as a portfolio of previous projects.
Source: google

2. Bathroom Remodeling Classified Ads in the Local Newspaper
Back before the era internet, people relied on classified ads to find local services they required. While it may seem hard to believe, newspapers are still a thing—and most classified sections are still of interest. For local businesses, Look the classified listings to find options around you. Once you find suitable contractors, you can work with, search for more companies online, or set a conference to learn more about their aids and company.
3. Local Professional Organization Referrals
You can easily find bathroom remodeling companies with a solid reputation by turning to trusted organizations. The companies like local builders associations, local business bureau, or other official organizations around you will help you find one. Trusted experts from the real estate industry will also surely be able to provide excellent recommendations. However, it is highly advisable to attain bids from at least three contractors so you can carefully measure your options and make the best possible choice.
ASASA Construction is the top bathroom renovation company in Etobicoke. For more info visit us.
Source: google

4. Look at the Credential of Bathroom Remodeling Contractors
Do your homework. With all of the recommendations you got, make sure you do some prior research on each contractor. Make sure that the contractors you are interested in hold all the licenses needed for your state. Furthermore, you may require to check that they have all of the certifications from any expert associations, e.g., the National Kitchen & Bath Association and so on. Do some homework and find out the demands. Not all testing and certifications are the same, but you want to make sure your contractor is qualified for the tasks you want to be done regardless of all the testing. You need to know they can do the work and do it properly.
5. Referrals from Acquaintances
Another best way to research a great bathroom remodeling company is through word of mouth or referrals from family, friends, neighbors or co-workers. People you know who have a personal experience with a contractor can provide valuable insight and feedback. They can exactly tell you regarding the way the experts work, the outcome, and the overall experience with them.
Source: google

6. Take Your Time to Prepare:
Prepare to meet your contractor by giving much thought on what you are looking for in your bathroom remodel, and what you expect from them as a company. Know what your priorities are—find out if the most important factor is the budget, a stunning and luxurious result or efficient project management. Once you know what you value most, communicate these points to the contractors so you can easily gauge if a particular remodeler matches your requirements.
ASASA Construction is proud to be known as the most reliable bathroom renovation contractor. For Outstanding Home Addition Ideas which can instantly multiply the Value of your home, you can read Latest Home Addition Ideas by ASASA Constructions (Profit X 35%)